Book quote
'To read is to be with people who, unlike those around one, do not notice one's existence.'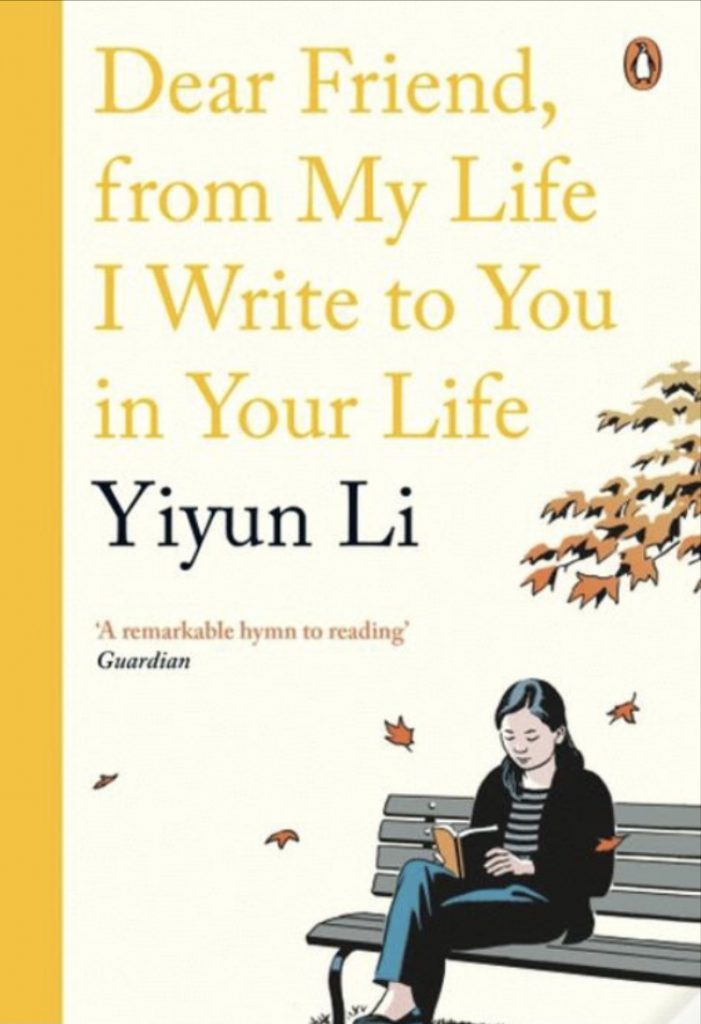 My Thoughts
What a revelation to have discovered this unique author. She has such a sensitive pen, honest and vulnerable, and because of those two elements her narrative shows strength and resilience.
First and foremost it is all about books, reading and writing them, thinking about the creative process but also the healing power they have brought to this Chinese-American author. It is a memoir that draws on her life as a Chinese immigrant, her time in a mental hospital following a failed suicide attempt and literature as a source for creation and well-being.
"Isolation, I was reminded again and again, is a danger. But what if one's real context is in books? Some days, going from one book to another, preoccupied with thoughts that were of no importance, I would feel a rare moment of serenity: all that could not be solved in my life was merely a trifle as long as I kept it at a distance. Between that suspended life and myself were these dead people and imagined characters. One could spend one's days among them as a child arranges a circle of stuffed animals when the darkness of night closes in."

Li wrote her essays with precision and warmth mentioning many fascinating encounters with other authors that helped her get through the difficulties of recovery. She mentions Ivan Turgenev and Katherine Mansfield and William Trevor in particular with whom she developed a friendship and says is the reason for her starting to write in the first place.
Another thought-provoking section of the book is a discussion about her linguistic background. She explains how she came to choose English over Chinese as her preferred language of writing and mentions the rude comments she had to endure over the years, people claiming that the language isn't 'hers' to use for instance or her choice of subject matter. I applaud her steadfastness because her style of writing is flawless and unique and there is never a doubt that she hasn't fully mastered the intricacies of the English language and offers a compelling narrative.
"I have spent much of my life turning away from the scripts given to me, in China and in America; my refusal to be defined by the will of others is my one and only political statement."

Further, I was moved by her suggestion that a quiet, uneventful life that leads you to introspect and explore the mind and its capacity for diverse thought and contemplation is a worthy pursuit because it can lead to questions of the self in great depth, and why we would want to live and write. The literary references the author drops in all throughout the book, like Hänsel and Gretel walking through the forest leave crumbs of bread behind like hints, are a treat and I have consequently added many books to my own TBR pile.
"[…] McGahern's voice came in:

'I am sure it is from those days that I take the belief that the best of life is life lived quietly, where nothing happens but our calm journey through the day, where change is imperceptible and the precious life is everything."

The Book in three words: thrilling, inspiring and tender
I'd love to know your thoughts on the book if you've read it!
Blurb
'What a long way it is from one life to another. Yet why write if not for that distance?'

Startlingly original and shining with quiet wisdom, this is a memoir of a life lived with books. Written over two years while the author battled suicidal depression, Dear Friend is a painful and yet richly affirming examination of what makes life worth living.

Li grew up in China, her mother suffering from mental illness, and has spent her adult life as an immigrant in a country not her own. She has been a scientist, an author, an immigrant, a mother – and through it all, she has been sustained by a deep connection with the writers and books she loves. From William Trevor and Katherine Mansfield to Kierkegaard and Larkin, Dear Friend is a journey through the deepest themes that bind these writers together.

Interweaving personal experiences with a wide-ranging homage to her most cherished literary influences, Yiyun Li confronts the two most essential questions of her identity: Why write? And why live? Dear Friend is a beautiful, interior exploration of selfhood and a journey of recovery through literature.
About the author
Yiyun Li is the author of seven books, including Where Reasons End, which received the PEN/Jean Stein Book Award; the essay collection Dear Friend, from My Life I Write to You in Your Life; and the novels The Vagrants and Must I Go. She is the recipient of a MacArthur Fellowship, Guggenheim Fellowship, and Windham-Campbell Prize, among other honors. A contributing editor to A Public Space, she teaches at Princeton University.